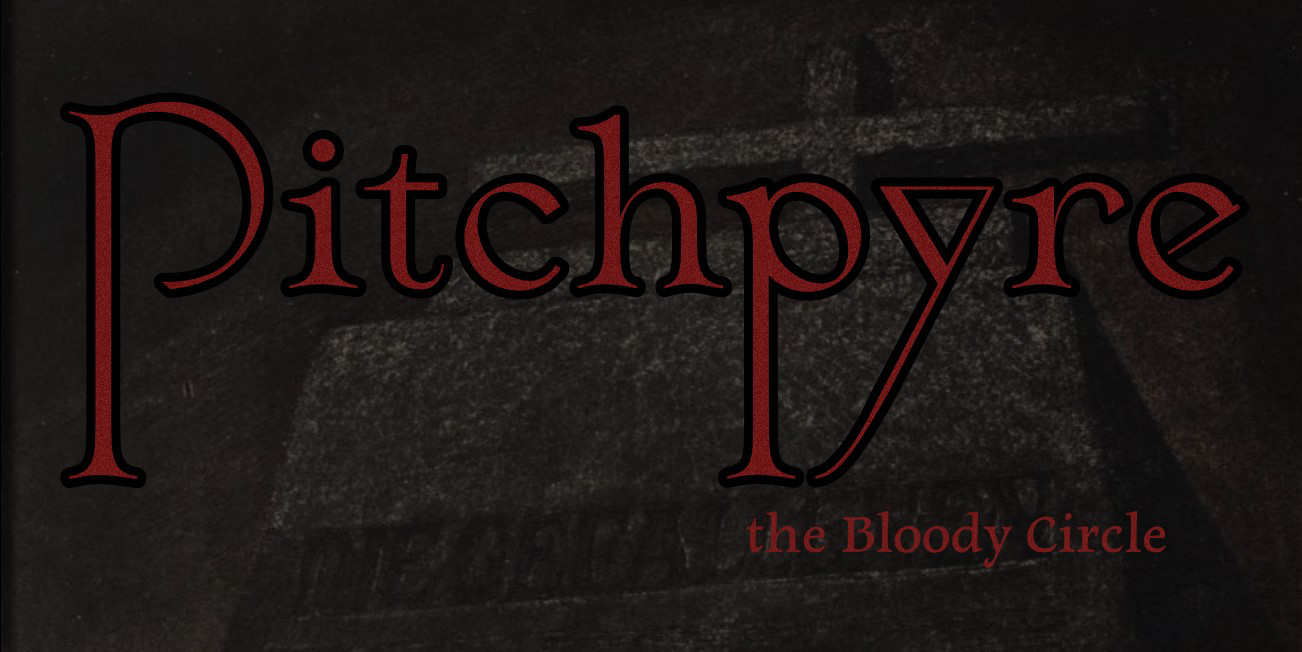 Pitchpyre: the Bloody Circle
Essence & Memories
Pitchpyre: the Bloody Circle is a soulsborne roleplaying game Rooted in Trophy. You play as the Wretched who remain in the Cursed World after the sins of King Quayde led to the burning of the world's very heart. Your world is dying now, but it seems that you cannot. As time and space themselves begin to unravel, you and those like you are trapped in a slowly collapsing purgatory of eternal death and rebirth.
The Butcher-Kings and Ash-Bearers stalk the wasted world, and the only hope for humanity is the destruction of the Bloody Circle in order to bring about the Dark Tomorrow. Face wretched ghouls, fallen knights, and all manner of monstrous abominations as you stumble ever onward in the salted ashen remains of your dying world.
New Mechanics & Features
Pitchpyre brings new mechanics to the Trophy framework, expanding the combat roll and exploring new ways to customize and advance your doomed adventurer. Hope is slim, Ruin is everywhere, and death is no longer the end. Explore, fight, and die, then do it all again.
Find powerful witchsmiths called Demiurgoi who can craft the hearts and ashes of your greatest foes into powerful weapons and spells. Supplicate to the mysterious monks of the Swain to earn potent mneme-powders that paint anchored memories onto the inside of your skull. Grasp the hilt of power found only in endless death.
As this game is based on Trophy Gold, you will find having access to that game is necessary. If you don't have Trophy Gold, you can find the basic rules on the Trophy SRD. You can also buy the Gauntlet issue "Gold" in which the full rules for Trophy Gold are found, here.
I recommend using the lower-DPI versions of the document (96 or 192 DPI) on phones and mobile devices, while the 300 DPI version works great on laptop and desktops.

This work is based on Trophy, product of Jesse Ross and Hedgemaze Press, and licensed for our use under the Creative Commons Attribution 4.0 License. Trophy is adapted from Cthulhu Dark with permission of Graham Walmsley. Trophy is also based onBlades in the Dark, product of One Seven Design, developed and authored by John Harper, and licensed for our use under the Creative Commons Attribution 3.0 Unported license.
Trophy™ is a trademark of Hedgemaze Press. The trademark and "Rooted in Trophy" Logo are © Hedgemaze Press, and are used with permission.
Purchase
In order to download this game you must purchase it at or above the minimum price of $7 USD. You will get access to the following files:
pitchpyre 96 dpi.pdf
4 MB
pitchpyre 192 dpi.pdf
12 MB
pitchpyre 300 dpi.pdf
23 MB